DM Lab Imagining the future
Date: Wednesday 26th July 2023 6pm
Location: Rich House, 35-47 Bethnal Green Road, London, E1 6LA
DMLab is a free event for Disabled & non-disabled musicians, technologists, & makers to come together & explore accessible music making.
Launching the first in a series of new events, we welcome presenters Andre Louis, Hugh Aynsley, Dave Meckin, and Si Tew. The event will also include opportunities for networking and music making and testing a selection of instruments from Drake Music's Accessible Musical Instrument Collection.
While this will be an in-person event, there will also be the opportunity to view the presentations online. Register for an online ticket to receive the Zoom link, which will be shared ahead of the event.
Access:
The venue is accessible, there will be a quiet space available, and we will have live captions and a BSL interpreter at the session. Please let us know of any specific access requirements when registering for the event.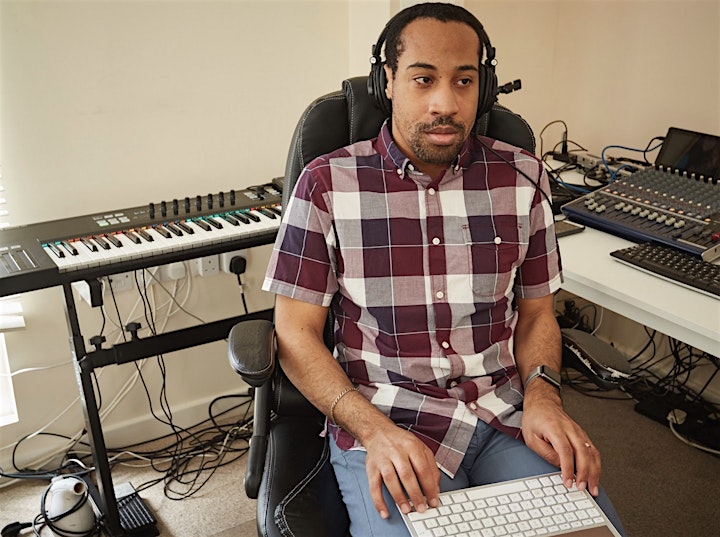 Andre Louis (AKA Onj) – https://onj.me/
Andre Louis (AKA Onj) is a versatile musician from London gigging and composing many styles of music. He's played in Camden's renowned Jazz Cafe, the intimate food-venue Pizza Express and has been at the forefront of helping to make Native Instruments products more accessible to those with a visual impairment.
Since 2021, Andre has been working with Drum and Bass producer Zero T under his stage-name Onj, releasing two albums and a handful of other tracks in conjunction with other artists. For his DMLab presentation he will be exploring the accessibility features of Ableton Note – the IOS app that Ableton launched last year.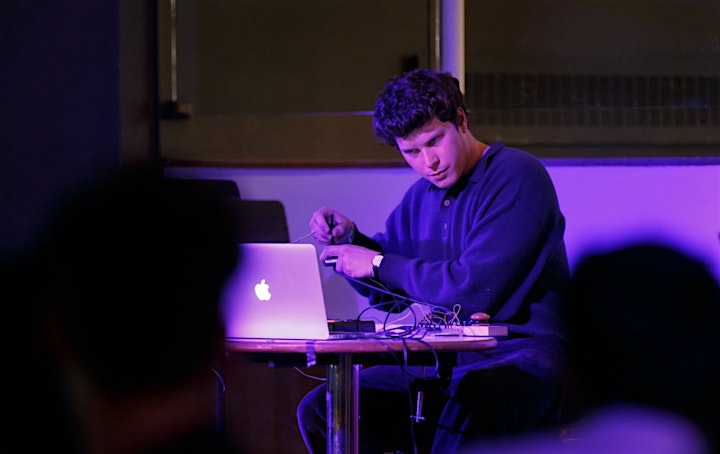 Hugh Aynsley – Creative Technologies Lab, University of West of England (UWE)
Co-organiser of DMLab, Hugh is a musician and instrument designer based in London and his practice focuses on the accessibility and engagement of new accessible digital musical instruments (ADMIs). Hugh is a PhD candidate at the University of the West of England under which he is using AI, and speculative and collaborative design methods in the development of new instruments.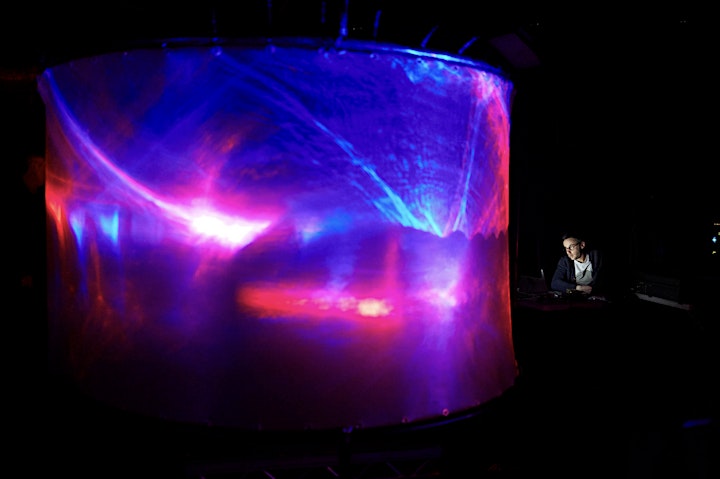 Dave Meckin – Tutor (Research) Information Experience Design, Royal College of Art – www.davemeckin.com
Dave Meckin is a sound designer, musician and researcher whose fascination is how new technologies can transform audio-visual experiences. He is a graduate of the Media and Arts Technology Doctoral Training Centre at Queen Mary University of London, and a tutor in Information Experience Design at the Royal College of Art. Dave's work spans sound design, composition, audio production and software system programming, all with an end to creating engaging and responsive sonic environments.
Hugh and Dave will facilitate an interactive workshop for participants of the DM Lab. Together, we will embark on a collaborative journey to design cutting-edge accessible digital musical instruments.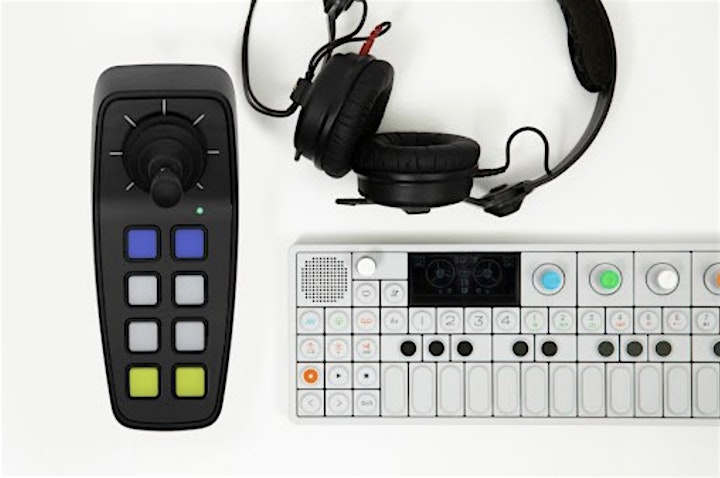 Si Tew – Digit Music – https://www.digitmusic.co.uk
Co-founder of Digit Music, music producer, and performer, Si Tew will be demoing and talking through the recently launched Tech4Good award winning digital instrument, CMPSR. As a musician, Si designs sound and composes for clients including Universal Music, BBC and MTV. In 2020, he co-founded Digit Music, who's music tech and learning programme aims to remove barriers to music.
DMLab London is supported by the City Bridge Trust and with public funding from Arts Council England.