At Drake Music we are very aware of the number of barriers disabled musicians face when recording music, and the fact that there simply aren't enough facilities which are accessible.
Our 20 years of experience in opening up access to music mean that we know and understand these barriers – barriers which may not be visible or clear to those outside the sector.
It is for this reason that we are publishing a 'Statement of Support' for Nick Allen, a disabled musician in Wiltshire who contravened planning permission while building an accessible recording studio.
You can read more about Nick's story on BBC Wiltshire here.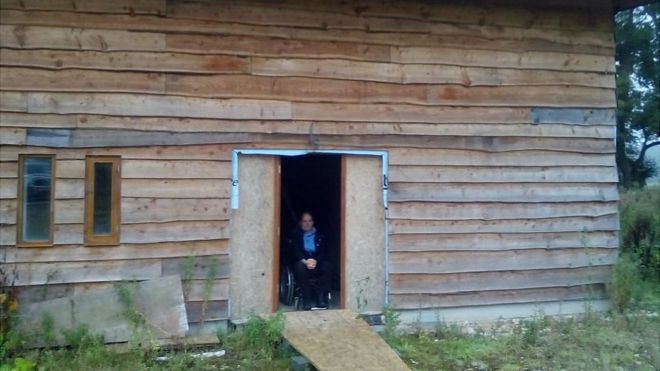 Drake Music Statement:
In the UK, and around the world, disabled musicians face many barriers to making music.
These range from a lack of access to suitable music education and lifelong learning opportunities, through to physical barriers presented by 'traditional' musical instruments and recording equipment.
There is also the very significant problem of music venues, studios, rehearsal rooms and production facilities often being located in inaccessible spaces.
For example, rehearsal spaces and recording studios can be found in old buildings like artist studios or converted factories, most of which have no disabled access – whether that's a ramp or a hearing induction loop – making it often impossible for disabled musicians to use these spaces.
Nick Allen has created a solution to this problem which is extremely valuable to him and could be a fantastic – and much needed – resource for other disabled musicians.
We are very disappointed that Wiltshire Council, the Planning Inspectorate and the High Court are calling for the studio to be demolished.
Obviously contravening planning permission is a serious error, but it is difficult to see what will be gained from destroying the studio, whereas the benefits of leaving it standing are clear to see.